---
A G S E p i c S h a d o w s m o d u l e
---
(screenshot from the Star Wars Shadows of the Empire - Graphic Adventure - Tech Demo - available for download here)
Yes, this a was a fun way to get out of troubles in the Tech Demo, but we had to add some kind of basic shadowing for characters in the full game.
So I improved an existing module (the Shadow module by SSH - thanks man) to fulfill our needs and released it as EpicShadows module.
Here you are a couple of screenshot from the full game (not released yet), with the module in action: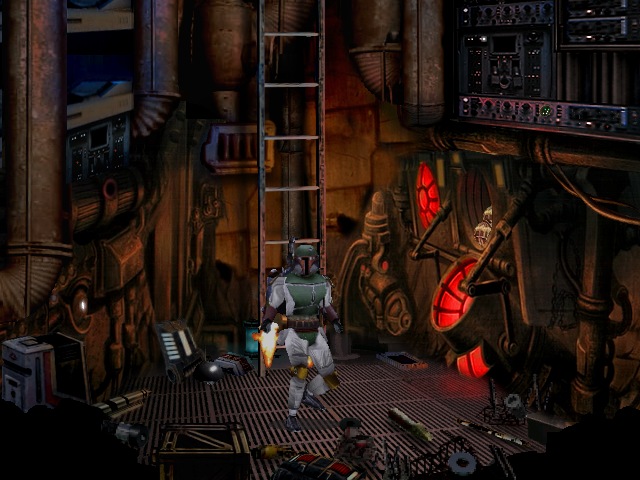 compatibility: AGS 3.02+

The zip file includes usage info (in the script header) and a demo game
You might want to check the module thread on the AGS Forums.